Blooming Hills 2012 results & photos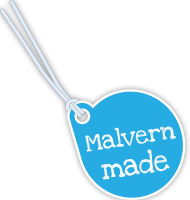 The 1012 display took place from 10th to 13th May
For the last few years, Great Malvern Association of Traders (GMAT) has teamed up with the Royal Horticultural Society and the Malvern Spring Gardening show to create Blooming Hills, a floral display competition aimed at promoting Great Malvern town centre.

The 2012 event was a huge success, drawing in crowds of locals and visitors alike. With more planned for 2013, Blooming Hills has become an annual tradition.
The judges in 2012 were Lesley Watson from BBC Scotland's 'The Beechgrove Garden' Show and the RHS's Bill Simpson. Both were extremely complimentary of the standard and creativity of the entries.
The 2012 winners:
1st Place – Isis Boutique
2nd Place – The Malvern Events Organiser
3rd Place – Brays
Highly Commended:
Forget-Me-Not florists
Kalliste
Iapetus
Gordon Smith
Young and Co.
Bubbling Designs
Gallery Items
Related Pages
The Great Malvern Association of Traders (GMAT) exists to promote and create revenue generation opportunities for members and traders throughout the Great Malvern Town Centre (Priory Ward) and to work towards the removal of any barriers tha...

read more

This year's winners of the Great Malvern Floral Festival are Brays of Malvern, for their amazing recreation of an aircraft, piloted by Wallace & Gromit, modelled in flowers. This year's theme was 'A Grand Day Out'...

read more