Old Rustic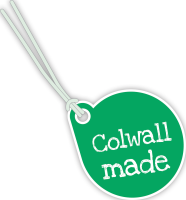 Old Rustic, Volume 1
is a new collection of rural reminiscences by John Bishop from Old Colwall. The book gathers together a selection of local stories which are published every month in 'The Clock', Colwall's Parish Magazine.
The book can be purchased from:
Provisions of Colwall
Colwall Park Hotel
The Chase Inn, Upper Colwall
Ledbury Books & Maps
Country Wide Store in Ledbury
Or to receive by post contact Carl Attwood 01684 540788 or carl@attwoods.org
An article published in All About West of the Hills March 2012 edition gives a bit more information about how John came to write the book and what it is about:
So tell us how you came to write this book
It all began with Pat Neve (the former editor of 'The Clock'). She said; 'John, you've got to write a column'. I said I couldn't possibly do it. Nigel Recorden had been writing for it, then when he put his pen to rest I decided to have a crack at it. I began by writing about my family and how we came to be in Colwall. It evolved from there, and since then, you name it, I've written about it, everything from the sheep to weather conditions, as well as my well-known hatred of bureaucracy! I like to have a commonsense approach, it's as I see it, and I don't like anybody interfering with what I write.
Was it difficult to start writing?
If I have one big hang up in life it's my lack of education. I left school at the age of fifteen, so this has been a great thing, incredible, what else can I say. I was concerned at first, I'd never done anything like it. Each month I'd write 800 words for The Clock, to begin with I would have one capital letter at the start and a full stop at the other end, now we have paragraphs and everything! My grammar has improved, my wife Di is a great editor!
Are you surprised at how much people have loved your stories?
They do and I'm absolutely amazed. I can't imagine now that three years ago I struggled with the first article. I thought it would just last a couple of months, then before I knew it, out it came every month. The worst thing is the deadlines, leaving the writing until the day before the magazine goes to press. But overall, I am amazed at the interest in the book. It looks like it'll be a success, just wait till we get the series on the BBC.
Which charities are profits from its sale being donated to?
St. James the Great in Colwall will get half of the proceeds, I wanted to include the church as it was published in the church magazine and Melanie (the Reverend Horton) and others encouraged me to put it in a book. I said I'd like to split the money with Help for Heroes because it's my pet charity. A man rang me from the publishers the other day inviting me to go to a local literary festival. We laughed about it but I am shocked and surprised at the interest. Maybe the interest is because although people live in the countryside they don't know what goes on round and about. Farmers by nature can be introverted and so this is a way to share our knowledge.