Silverfish Designs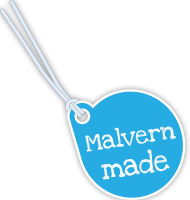 Carol lives and works on the side of the beautiful Malvern Hills in Worcestershire. She spent four years at Southampton University studying for a degree in Archaeology, followed by a Masters in European Archaeology. She is still actively involved in archaeology, in particular prehistoric rock art, including working on an ongoing project finding and recording rock art in Wales with the Welsh Rock Art Organisation. These influences can be seen to be reflected in some of the pieces she produces.
Her interest in Jewellery making began as an escape from a busy job when she joined an evening class in silversmithing at a local college. What began as a couple of hours a week on a recreational course turned into a two year OCN course, completed in 2004. Since then the business has grown to become a full time occupation, with work being sold by a selection of galleries and at a number of contemporary craft shows within the UK.
In 2007 Carol was invited to join the Guild of Herefordshire craftsmen and her work can be seen at many of their events throughout the year. She works from The Little Studio at Blue Ginger Gallery on the Worcestershire / Herefordshire border where she has her full range of work on display.
Carol has spent much of her time experimenting with different metals and decorative techniques and the effect of heat on the metals surface. Her jewellery is handcrafted to her own designs and is mainly in sterling silver. Her style is contemporary and organic, exploring textural effects and contrasts, and the way light plays on the surface of the metal. She takes influence from the natural and ancient world and surroundings and uses this to form unusual and unique pieces to be worn and enjoyed everyday or saved for special occasions.
More recent work has incorporated a larger element of her archaeological background, drawing particularly on Norwegian and Welsh Rock Art for inspiration. This has lead to a new range based on the Bachwen burial chamber in North Wales, which she hopes to expand this year into a collection of pieces inspired by other prehistoric sites within Wales and further afield.
Carol works from The Little Studio, Blue Ginger Gallery, Cradley, WR13 5NW
Usual opening hours Wednesday to Friday, 10.30am until 4.30pm, but please check her website for changes
01886 880006
Gallery Items
Related Pages
Beautiful Jewellery created by Carol from Silverfish Designs. She lives and works on the side of the Malvern Hills and you can see her at work in the Little Studio at Blue Ginger Gallery, where she has her full range of work on display....

read more