Wildwood Coppice Crafts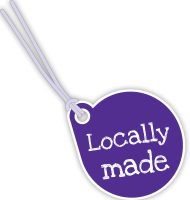 We - Dave Jackson and Kelda White - are a family run coppice crafts business based in Malvern, Worcestershire, committed producing coppice craft products which use local, sustainable materials. Specialising in garden products, we make hazel and willow hurdles, plant supports, larger structures, rustic furniture and smaller gift items including turned dibbers and rounders bats.
Our garden design service allows you to create a beautiful, natural garden with unique features. We are also dedicated to passing on many of the traditional skills through courses such as willow weaving, hazel hurdle making, coppicing and rustic furniture.
01684 575516 / 07814 487578
Gallery Items
Related Pages
Rustic garden products, hurdles, plant supports, rustic furniture, bean poles, pea sticks, garden design, BBQ charcoal, firewood, Biochar, gifts made on the pole lathe, hedgelaying and craft courses including willow weaving, coppice craft a...

read more