Supporting Parents with Home-Start Ledbury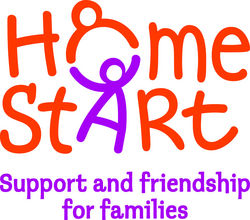 We urgently need more volunteers from the Ledbury area to help give support to a family in need, 2-3 hours a week could make all the difference.
Right here in Herefordshire, a non-Profit making local charity established 32 years ago, helps vulnerable and fragile families overcome the stresses and strains of everyday life, situation that have become too much to cope with, without a little extra support.
Volunteers give support, help, encouragement and friendship. These visits help to put new strategies in place for a family that is struggling for a variety or reason i.e.:- isolation, disability, depression, multiple birth, school issues, abuse and many more. The volunteers help to build new confidences and new abilities to overcome difficult situations".
Before a volunteer can be matched with a family in need, each adult (male or female) needs to complete a course of volunteer preparation.
To become one of our team all you need to be is a parent or have teaching/parenting skills and be free to come on our training course. Driving is an advantage but not essential.
If you feel you could help give support to a local family and would like to become one of our volunteers, our next preparation course will be starting on the 14th May. The course will run every Thursday for 10 weeks and will cover many different aspect of life.
The course is FREE but if you wish to do the course at an accredited level to gain credits for further education the registration fee is £30.
For more information please call 01432 371212 or email ali.homestart@gmail.com www.homestartherefordshire.co.uk
Related Pages
Home-Start Herefordshire supports fragile and vulnerable families who are experiencing difficulties....

Read more »