MSJ Sports & Fitness Centre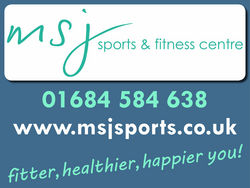 MSJ hosts a variety of classes from Yoga to Zumba and Spinning to Pilates and much more. ASA Swimming lessons for children are also available in small groups which are great for quick progression.
Please see our class timetable for more information.
Sport and Fitness Opening hours:
Mon - Fri: 7am - 2pm and 4pm - 10pm / Sat - Sun: 8am - 4pm
Shop
If you need sports equipment then visit the MSJ Sports Shop. We stock all major brands such as Asics, Zoggs, Polar, Head.
Shop opening hours:
Monday to Friday 9am - 5pm / Saturday 9am - 4pm
For more information please contact:
MSJ Sports & Fitness Centre - 01684 584 638
or email info@msjsports.co.uk
33 Barnards Green Road, Malvern, WR14 3LH
Related Pages
The Boarding and Day School for Girls aged 4 - 18...

Read more »

MSJ Sports and Fitness Centre is situated in the heart of Great Malvern and our ethos is simple - we are here to help you reach a fitter, healthier, happier you. Our centre is filled with staff who love what they do and thrive on your resul...

Read more »

Serving a variety of hot drinks from flat whites to coconut lattes,light lunches, healthy snacks and a variety of delicious homemade cakes....

Read more »