Supporting Parents with Home-Start Malvern Hills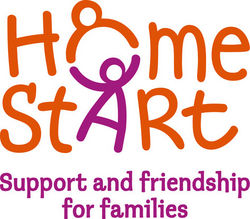 Home-Start Malvern Hills and Home-Start Worcester & Wychavon have joined forces to provide a more efficient befriending support for families with children under 5 across the region.
Home-Start provides a unique service for families – recruiting and training volunteers to support parents with young children at home. All volunteers are parents themselves and complete a preparation course before they visit families in their homes once a week to offer help and support for two to three hours.
We are always looking for volunteers to support families who may need an extra pair of hands during a challenging time. Families who come to us for help may be facing isolation, bereavement, multiple births, illness, disability or are simply finding parenting a struggle.
Our volunteers provide non-judgmental, practical and emotional support and help build the family's confidence and ability to cope – helping to ensure that children have the best start in life.
Working under the banner Home-start South Worcestershire, the two schemes continue to operate from the three offices in Malvern, Worcester and Evesham, providing access for volunteers and families - providing a comprehensive service for families who need our help and more geographical flexibility for volunteers.
If you are interested in finding out more about Home-Start, or are interested in volunteering we would be delighted to hear from you. If you would like to help, but don't feel able to visit a family we also need help with fundraising to enable us to continue our valuable work with families.
Please contact us at: 01684 893125/01905 29377, email homestartmalvern@btconnect.com or visit the website www.home-start.org.uk