Worcestershire Animal Rescue Shelter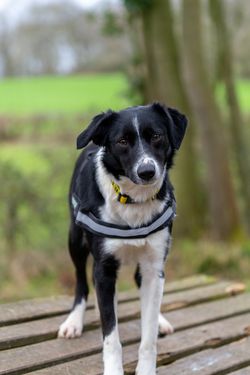 As an independent, local charity, Worcestershire Animal Rescue Shelter has adapted to all the changes thrown up by the pandemic.
Staff members at the shelter on Hawthorn Lane in Newland have worked tirelessly throughout to care for all the animals in their care, providing essential veterinary treatment, shelter, food and bundles of love and attention.
The introduction of new Covid-safe procedures have enabled volunteers to visit the shelter to help out when safe to do so. However, no challenge has been greater than the lack of funding and financial support, which so many small, independent charities such as this one rely on.
With no government or local authority funding, it can be difficult to raise funds to support the operations of a charity. When the residents are unloved, unwanted or abandoned animals, then the task of providing essential veterinary care, shelter and food for them is huge.
The real struggle has been the lack of income, which would normally be raised through rehoming fees or fundraising events, all of which have been severely restricted. It costs more than £450 each day to keep the shelter running and provide the expert care and attention the animals need.
Thankfully, the shelter has always been able to count on the support and generosity of the local community. Following a lot of blood, sweat and tears as well as a massive fundraising campaign, they were able to purchase the site at Newland and eventually open their doors to rehome their first animal in 2001. Since then, they have found loving homes for over 3,500 animals with this number increasing year on year.
Shelter Manager, Claire Tregunna, said, "This year has been an extremely difficult year, as we've had to adapt new ways of working and prioritising the safety of our resident animals, members of staff, volunteers and visitors. With no emergency financial support from the government, we've had to raise money where we can to help keep our shelter open."
Claire added: "Not being able to rehome animals in a normal way during the national lockdown has been tough. We've had to cancel every physical fundraising event over the past 12 months, including our two main Dog Shows, which normally bring in around £7,000 each year alone."
This is where Worcestershire Animal Rescue Shelter are asking for your support, as they seek to raise vital funds to continue the running of the shelter. You can make a donation by visiting their website and choosing the 'Support Us' tab. You can also call (01905) 831651 to donate via the telephone or send a cheque payable to WARS, posted to WARS, Hawthorn Lane, Newland, Malvern, WR13 5BD.
All help is appreciated, and the team would like to send a big 'Thank You' in advance, no matter how big or small your donation.