Action for Children Volunteers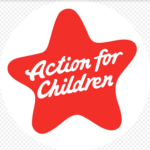 Action for Children is a national charity that helps the most vulnerable children and young people in the UK break down the barriers of injustice, deprivation and inequality, so they can achieve their full potential.
Locally, Action For Children deliver the South Worcestershire Project which plays an important role in supporting families with children aged 0-19. The service not only offers support, advice and guidance to families, but works with them to achieve the best possible outcomes.
To find out about current volunteering opportunities please contact:
Laura Evans- Volunteer Coordinator- laura.evans@actionforchildren.org.uk 07967 092628
Lisa Owen- Volunteer Coordinator- lisa.owen@actionforchildren.org.uk 07717 766156