All About Work Experience Blog 2014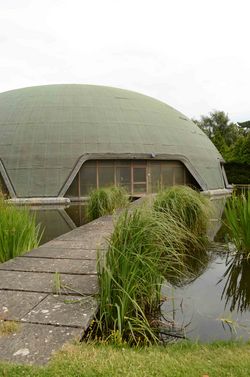 By Olivia Kimberley, Malvern St James
My experience at "All about Magazines" was both exciting and challenging; I managed to learn so much even in the short time I spent there. With thanks to Sascha and James I feel as though this has been a valuable experience into my understanding of not only journalism but also the running of your own business.
After being introduced to the business by Sascha I learnt that it takes time and a lot of effort to build up a business that is going to be successful and although the prospect of going into something new may be daunting, sometimes you have to swallow your pride and take the plunge in order to get what you need to progress. You also, like Sascha may find yourself working in a profession that you never expected to be in, but this is not always a bad thing and can actually change your working career for the better.
Planning is vital! Another tip I learnt is that without a plan and a clear vision of where you are going, it is difficult to create a professional outcome and can cause a lot more stress. It is better to take the time to plan what you are doing because it can actually save you time in the long run, and in the magazine world, timing and meeting your deadlines are everything.
It was great to get the opportunity to watch a journalist at work, whilst watching James interview the head of Malvern Theatres, I realised the importance of taking an interest in what the person you're interviewing is talking about, as this can often help get more information out the person. James also taught me the importance of speedy writing and short hand it is necessary that you record quotes correctly to avoid publishing something incorrectly.
The opportunity Sascha and James gave me to find and write a story was incredible and something I never expected to have the opportunity to do. After deciding on the article being about the iconic Edinburgh Dome I decided it was necessary to interview someone at the school to find out some more information. From this I learnt that in Journalism you have to be willing to pick up the phone and ask around for interviews, however daunting that may be it is vital if you want a great story. So after pestering the school I managed to get some time with Elisabeth Rambridge who very kindly gave James and I some history not only on the Dome but the school as a whole.
The most challenging part of the whole experience was probably the interview with my own head mistress. James said that good story will always have a quote from someone to add some emotion to the article. So nervously I rang the PA of my head mistress and luckily I had a few minutes to speak with her about her own feelings on the dome. I learnt from James that a good technique when interviewing someone is to ask the challenging questions, because that often creates a more interesting story. When it came to writing up the story I was nervous to make sure it was suitable enough and also to write it up quickly as I've learnt that deadlines are so important.
Of course the content of the magazine is important but making sure the magazine gets its name out there is also vital, not only for the readers but also for potential businesses wishing to advertise! Sascha showed me the importance of social media in the business and how sites such as Facebook and twitter help to get the magazine noticed. The magazine also has its own website, which in fact makes it unique in the fact anyone in the area can easily find out what's going on in the area online. It is important to have these sites as the internet is growing more popular every day.
Overall I feel my week at 'All about' magazine has been an incredibly insightful experience and given me some opportunities I otherwise wouldn't have had. It has also pushed me to go out of my comfort zone which has boosted my confidence to do other things I may find daunting. The week has definitely put me a step in the right direction towards a possible career in journalism or even running my own business!