Bell Ringing - West of the Hills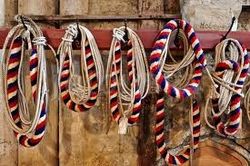 If you are a ringer, or a lapsed ringer we would love to see you. Why not join us and come and see what we do and what happens up the tower.
You can contact any one of the following people at your nearest tower and you are assured a warm welcome!
Bosbury, Frank Seabright on 01531 640252
Ledbury, Mary Anne Keyes 01531 579021
Coddington,Elspeth Jones on 01684 540784
Colwall, Robin Riches on 01684 541240
Cradley, Chris Roberts on 01886 884553
Eastnor, Celia Walters on 01432 853271
Mathon, Jenny Lawrence on 01684 540660
Stretton Grandison, Nicky Seabright on 01531 640252