Bosbury Parish Hall
Bosbury Parish Hall, Bosbury, Nr Ledbury, Herefordshire, HR8 1PU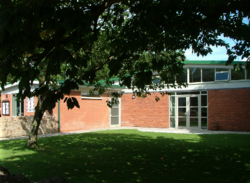 The hall can be used for conferences, lectures, group meetings, sales, exhibitions, parties, wedding receptions, all types of family celebrations as well as small scale indoor sports such as table tennis, short tennis and short mat bowls. Licensed for music, films, sale of alcohol. Private car park available.
Max capacity: 200 people, 150 seats.
For Room Booking enquiries please contact the Secretary.

Show location on a map