Children's Charity Seeking Mentors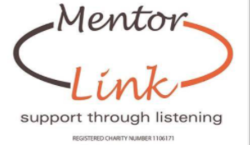 Could you spare an hour or two a week?
Would you like to help children and young people in Worcestershire, including the City of Worcester?
Children's charity Mentor Link is recruiting Volunteer Mentors to support children and young people in schools. Owing to a current shortage of mentors in Worcestershire, Mentor Link would like to hear from women and men who would like to support children in schools for around an hour each week. Anyone interested should be a good listener, patient and enjoy working with children and young people
The Mentors are trained to support and encourage young people who are facing issues which are impacting on their education and well-being, with a view to improving their self- esteem and engagement in learning. The charity has an excellent track record of success in achieving positive outcomes with children and young people.
The charity is hoping volunteer mentor Mark Warmington's experience will inspire men in to get involved. Mark joined the charity last year as a Mentor and has supported a number of students during that time. He has commented that:
"Volunteering with Mentor Link gives me an opportunity to make a difference in a young person's life. Each of my mentees know they can speak about anything that is important to them and truly be heard. This helps build their confidence and trust in adults that they won't be judged, that their point of view is important and that they have an outlet to work through the challenges and pressures they are facing in life."
Mentor Link is a Safer Recruiter and requires two character references and an Enhanced DBS clearance. They will provide Induction training, travelling expenses, on-going training, and a dedicated team of staff to support you in your role.
If you can spare an hour or two a week, and you are able to commit to a minimum of 6 months volunteering please contact Claire Quinn on 07973 572768 or email claire.quinn@mentorlink.org.uk
We welcome enquiries from schools, parents and organisations in the area who want to hear more about our services.
For further information see our website: www.mentorlink.org.uk
Find us on Facebook
Registered charity number 1169026
Related Pages
Mentor Link is dedicated to supporting vulnerable and distressed children and young people by providing them with a volunteer mentor....

Read more »