Macmillan Cancer Support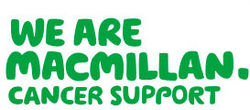 Life with cancer is still life, and we'll help you live it. Right from the moment you're diagnosed, through your treatment and beyond, we're a constant source of support, giving you the energy and inspiration to help you take back control of your life, and feel more like yourself again. We provide practical, medical and financial support and push for better cancer care. We are Macmillan Cancer Support.
Need to talk about cancer? Call us free* on 0808 808 0000 (Monday to Friday, 9am-8pm)
Questions about fundraising? Call us free* on 0300 100 0200 (Monday to Friday, 9am-5pm)
*Call are free on all mobile networks. Calls are also free of charge from all consumer landlines and mobile phones.
What's going on near you? Find out about support groups, where to get information and how to get involved with Macmillan where you live.
Find out here.