County Community Projects (CCP)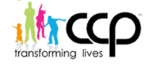 CCP exists to transform the lives of children, young people, families and vulnerable adults by Preventing Homelessness, Strengthening Families and Promoting Independence.
The Worcestershire Floating Support Service is provided to adults who are homeless or at risk of homelessness, including those with mental health issues. The service can provide advice and support for tenancy issues, housing rights & homelessness, budgeting & benefit take-up, housing-related debt, training & employment and social & community inclusion.
Please visit our web page to find out if volunteers are currently required to fill posts in and around Worcester.
T: 0300 365 0366
Related Pages
CCP exists to transform the lives of children, young people, families and vulnerable adults by Preventing Homelessness, Strengthening Families and Promoting Independence....

Read more »