Cradley Village Players
Cradley Village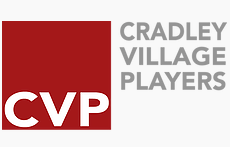 You don't have to be a member of CVP to attend our shows but we do ask you to join if you'd like to take part in our work as an actor or by helping behind the scenes.
We are always looking for professionals or amateurs who can help with scene-building, lighting, sound, costume and in other ways for what are sometimes quite complex productions.
To join or get further details, please visit our website for up-to-date details.

Show location on a map