Forget Me Not Befriending Scheme, Age UK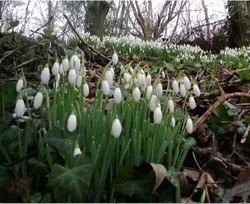 A popular befriending scheme for older people has been launched in Malvern. 'Forget Me Not' is run by Age UK, Malvern & District.
'Forget me Not' works by matching an isolated, elderly person with a volunteer who will visit them for a chat and a cup of tea. They might stay for an hour or so and drop by once a week or fortnight. Rather than a visit, some people prefer to have contact by phone and so Age UK can arrange for people to be called on a regular basis for a chat, to see how they are. Some don't have any family, nobody visits them and they just need someone to talk to.
The difficulty of isolation among older people is widespread. Nationally, 49 percent of those aged 75 and above live alone. 17 percent of older people have less than weekly contact with family, friends and neighbours, while more than 1 in 10 have that contact less than once a month.
If you're interested then please pop into the local Age UK office which is on Platform One of Great Malvern station. Or you can call Charmain Selkirk on (01684) 628021.
Email: office@ageukmalvern.org
Website: www.ageukmalvern.org.uk
Related Pages
A popular befriending scheme for older people in Malvern 'Forget Me Not' is run by Age UK.

Age UK also provides services, including information, to support independent living and to improve well being for older people....

Read more »