Green Fingers in Winter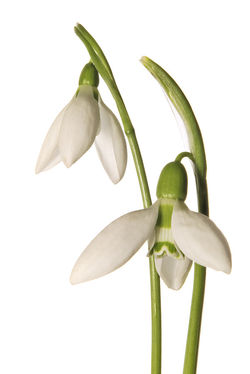 Down at Caves Folly Nursery in Colwall, Bridget has some planting tips for brightening up the winter and early spring garden.
As I write this there are still some leaves on the trees, their skeletal shapes gradually emerging in the autumn mists as winter approaches.
Colours in the garden are probably appreciated more in winter than at any other time of year. The neutral colours of winter make an ideal background to the bright colours of stems, flowers and berries.
Trees such as Betula utilis, Prunus serrula, Salix britzensis and Cornus alba Sibirica varieties all produce vivid coloured bark.
For the best results and multi-stems make sure you prune the Cornus and Salix down to two or three buds from the base in March.
Berries have the bonus of adding colour to the garden and providing much needed food for wildlife. Shrubs such as Ilex, Hedera, Callicarpa, Skimmia, Cotoneaster, Clerodendron, Euonymous (spindle berry), Pyracantha, Rose Geranium (hips), Viburnum Opulus and Gaultheria all provide a fabulous selection of vibrant berries through the winter months.
Two of my favourite winter flowering shrubs are both scented and provide essential early food for pollinators. They are Mahonia Charity which is evergreen with yellow flowers and Lonicera fragrantissima which is full of scent for most of the winter. The flowers are cream. Early spring bulbs such as Aconites, snowdrops and crocus will brighten up February.
Many of these vibrant coloured stems, flowers and berries make excellent subjects for flower arrangements for Christmas and into the New Year. I always enjoy making wreaths or table decorations from plants in the garden.
Plants such as Holly and Ivy make a good evergreen base for a wreath or table decoration. This can then by highlighted by variegated shrubs from the garden such as Euonymous, Holly, Lonicera and then finished off with some rose hips or berries and winter jasmine flowers.
There is always plenty to do if you are a gardener from new projects to sorting out borders so get any disruptive landscaping done before the spring, order those new plants and seeds, and prepare for the new season!
For now though, relax with a cup of good cheer and raise a glass to nature in all its glory!
Happy Christmas and New Year.
Bridget