Halo Sports and Leisure - Ledbury
Ledbury Leisure Centre (located at John Masefield School), Mabels Furlong, Ledbury.

Ledbury Halo Fitness, Lawnside Road, Ledbury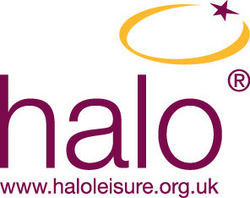 Ledbury Swimming Pool
Halo Leisure has recently invested £2.3million into refurbishing the facilities at Ledbury Swimming Pool including:
A new reception area
A new fitness studio which is double the size of the previous gym with new top of the range pieces of equipment
A new fitness studio which supports personal training and an enhanced group exercise class timetable
A new sauna, steam room and feature shower
Fresh new family friendly changing facilities
The new gym offers the latest cardiovascular and resistance machines, free weights, benches and much more equipment to work all parts of your body. The fully qualified and friendly staff are always willing to lend a helping hand with your health and fitness programme.
Customers can now get more active, more often at their local leisure facilities with a swim in the pool, a workout in the gym, making new friends at a group exercise and fitness classes or just winding down in the steam room or sauna. If you haven't seen the facilities for yourself, pop in and one of the team will be happy to show you around. Please call us for more details.
T: 01531 632890 Ledbury Halo Fitness, Lawnside Road, Ledbury
Ledbury Leisure Centre
The Centre packs a raft of activities under its roof, from racket sports to children's courses and parties. Outside you'll find a great set of all weather pitches for sport, whatever the weather! Whether you are part of a league, team or just a group of friends, our indoor sports hall can be hired for a range of activities which include our all Weather Pitches, Badminton, Basketball, Birthday Parties, Children's Coaching Classes, Cricket Nets, Five-a-Side Football (Indoor), Netball, Squash, Table Tennis and Trampoline. Ask at Reception for details of sports clubs using the facilities.
T: 01531 635599 Ledbury Leisure Centre (located at John Masefield School), Mabels Furlong, Ledbury, Herefordshire, HR8 2HF

Show location on a map
Related Pages
About Halo Leisure We want people to feel good. One of the best ways for you to do that is to participate in leisure activities and fitness classes, which is why we are dedicated to providing exciting, value for money activities and serv...

Read more »

Swimming Lessons at Halo, Ledbury Swimming Pool are taking bookings for children aged 3+! Learning to swim could save your child's life (drowning is still one of the most common causes of accidental death in children) but it also keeps ...

Read more »