Halo Sports & Ledbury Swimming Pool
Ledbury Halo Fitness, Lawnside Road, Ledbury, HR8 2AD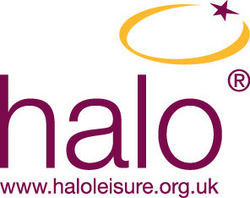 Ledbury Swimming Pool
Halo Leisure invested £2.3million into refurbishing the facilities at Ledbury Swimming Pool including:
A new reception area
A new fitness studio which is double the size of the previous gym with new top of the range pieces of equipment
A new fitness studio which supports personal training and an enhanced group exercise class timetable
A new sauna, steam room and feature shower
Fresh new family friendly changing facilities
The gym offers the latest cardiovascular and resistance machines, free weights, benches and much more equipment to work all parts of your body. The fully qualified and friendly staff are always willing to lend a helping hand with your health and fitness programme.
Customers can now get more active, more often at their local leisure facilities with a swim in the pool, a workout in the gym, making new friends at a group exercise and fitness classes or just winding down in the steam room or sauna. If you haven't seen the facilities for yourself, pop in and one of the team will be happy to show you around. Please call us for more details.

Show location on a map