Advertise with All About in Print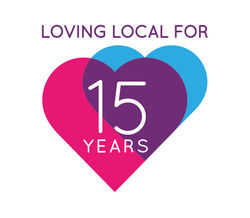 Advertising in the magazines starts from £48 plus VAT per edition, based on 1/8 page advert in All About West of the Hills for 6 editions (12 months).
There is a hugh variety of choice to suit your budget and type of business:
From 1/8 page, to 1/4, 1/2, a full page to a double spread
Prime pages, for example back page, page 3, centre spread
Try out for 4 months initiallly or book for 6 or 12 months to increase your profile and build trust with the readers to encourage enquiries
Book in one magazine only, in two or all three to reach 34,000 homes and businesses in total, with multiple magazine booking discount.
And there are additional marketing options:
Leaflet delivery from £40 plus VAT per 1000
Online marketing via the website, from £60 plus VAT
Please download our mediapack via this link, mail sascha@allabout-local.com or give the office a ring on 01684 252242.
Related Pages
With All About Magazines you can reach local potential customers in one or all of the following areas: Malvern, including Hanley Swan & Upton-upon-Severn West of the Hills, including Ledbury, Colwall, Cradley and West Malvern ...

Read more »