Ledbury & District U3A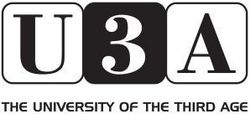 Ledbury U3A has a very wide range of interest groups which is constantly changing as members come up with ideas for new groups and a very few fall by the wayside.
Some groups are currently unable to take new members, but in this case if you have an interest in the group it is worth contacting the group co-ordinator or the current group leader who will keep a list of interested people. If there is sufficient interest a second (or third) group could be started.
Please contact us for details.