Ledbury Swifts F.C
Swifts play their home matches at the Ross Road Playing Fields, which is also the main headquarters for Ledbury Rugby Football Club.

The ground is just off the Ledbury by-pass (Leadon Way), close to the roundabout at the junction of the A417 (Gloucester Road) and the A449 Ross Road.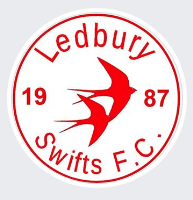 Ledbury Swifts F.C., a local junior football club.
A chance for juniors to enjoy playing football in Herefordshire.
For more than 30 years, Ledbury Swifts FC has trained countless numbers of young people and organised countless more games. Of course the club wouldn't exist without the many dedicated volunteers who help to run it, coach the young people and carry our a thousand and one other jobs, which all help to keep the club running smoothly.
Please visit our website for team contact details and events.

Show location on a map