LINK English Language Training
Malvern and surrounding areas.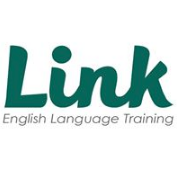 Improve your English with tailored lessons.
One-to-one or small group lessons are available for adult learners of all levels, from beginner to advanced, in Malvern and surrounding areas.
Courses focus on communication, and balance improving listening, speaking, reading and writing skills with vocabulary, grammar and pronunciation, depending on each learner's aims, interests and current level of English.
Lessons take place in an environment which is supportive and encouraging, and can be arranged at your home or place of work.
General English
English for business
IELTS exam preparation
Flexible scheduling - study once a week, or once a month. Intensive courses also available.
Please get in touch with Helen to arrange a free consultation, check your level of English and discuss your learning aims!

Show location on a map
Gallery Items
Related Pages
Improve your English with tailored lessons. One-to-one or small group lessons are available for adult learners of all levels, from beginner to advanced, in Malvern and surrounding areas. Courses focus on communication, and balance imp...

Read more »