Malvern and Upton Beekeepers Association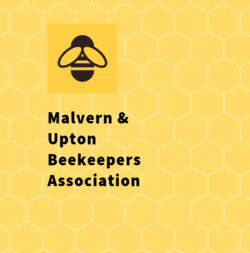 If you are interested in Bee Keeping but don't want Bees until you are confident with handling and have space and equipment, here's an idea ...
At MUBKA we love bees, and we want to encourage people of any age who may be interested in keeping bees, or even joining us just for interest. Our Associate member grade costs only £5 per year (plus a single £10 joining fee) and gives you full access to our knowledge base and website.
As you will see from our Event Calendar, we have a wide range of activities to interest and support beekeepers throughout the year, and in particular during the beekeeping season. We start with a session explaining how to get yourself and your equipment ready for the bees' rapid expansion in the spring and follow through with various events covering bee diseases, good practice and talks on general and specialist bee related subjects.
If you don't currently have bees, we offer a Beginners' Course which offers spectacular value. Starting in March every year, 4 x 2 hour theory sessions and then approx. 18 x 2 hour practical's every Thursday evening for the rest of the season, supervised by experienced beekeepers and which are held at our Training Apiary near Twyning.