Malvern Buzzards Running Club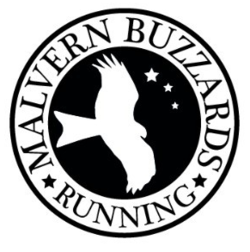 The group, affiliated to England Athletics, was founded in 2016 by a group of passionate trail runners who use the paths and tracks over Malvern Hills as well as the area's roads.
They have been running together and sharing their experiences on Strava but thanks to Simeon Foreman have now taken a leap to EA affiliation.
The group is continuously growing with males and females.
Although trail running is a preference for the founders, most members also like to run on the road or on tracks. Buzzards will be present at the Worcester Woods Country Parkruns on Saturdays.
New members always welcome.