Malvern Citizens Advice Bureau
52 Prospect Close, Malvern WR14 2FD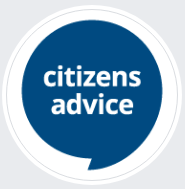 Every year we help over 6,000 local people resolve their problems by providing information, advice and support.
We can help with Benefits and Pensions, Debt, Money Advice, Housing, Employment, Relationships and Family issues, Community and Home Support, Social Care, Consumer, Energy tariffs and disputes, Immigration and many other issues. If you are not sure whether we can assist you, please do not hesitate to contact us.
Our service is completely free because we believe nobody should feel unable to ask for help because of cost. We keep the service free by raising funds to support the service and via the huge commitment and support of our volunteers.
For South Worcestershire Citizens Advice Bureau opening times please visit their website.

Show location on a map