Malvern Hills No Interest Loan Scheme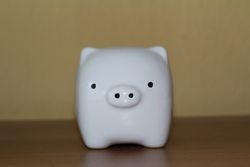 Malvern Hills NILS is a new organisation offering interest free loans to people in receipt of benefits or on low income, who live in the Malvern Hills District Council area. The organisation aims to help people avoid taking high interest loans that add to their cycle of poor credit and unaffordable repayments. Richard Isaacs is the charity's Chair of Trustees and tells us more.
Tell us more about your work
Often when a family or individual with little or no savings needs to spend money unexpectedly, they might go to an unregistered, unregulated loan provider. We offer an alternative, with loans up to a maximum of £250 for essential items such as white goods, school uniforms, travel passes, medical appliances and shoes.
We do not offer cash loans but purchase the item(s) on behalf of the applicant and arrange a realistic payment schedule reflecting personal circumstances and the level of the loan. Repayments are generally within 12 months. Whenever possible we use local suppliers, many of whom us give preferential prices.
Our clients undergo an assessment process to ensure that repayments are affordable and that we are not contributing to any potential debt issues. The project is administered by two volunteers who are based in the Citizens Advice offices in Malvern.
Funding to establish the charity was provided by Malvern Hills District Council and Fortis Living and we rely on donations and funding applications for our current activities.
Why did you set this up?
The scheme is based on a similar one that has been running in Tenbury for a number of years. It was recognised that when essential items are required, there are little or no savings and credit records are poor, people may resort to unregistered, unregulated lenders who charge high interest rates and require immediate repayments. Our loans are structured to reflect realistic, affordable payments and, if necessary, our administrators will keep in touch with clients should problems arise.
What kinds of people do you help?
As an example, we recently helped a single mum with a three year old daughter to buy an urgently needed washing machine with a £250 loan which will be repaid by standing order over the next 12 months. In another case a school uniform was required for one of three children in the family and a £90 loan, repayable over 6 months, purchased the necessary items.
In both cases the single parents were in receipt of benefits and had no savings or family support to fall back on.
To get in touch with the Malvern Hills No Interest Loan Scheme, you can call 07783 899519 - please leave a message and they will call you back, or e-mail malvernhillsnils@gmail.com
Assessments are by appointment and undertaken on Wednesdays between Midday and 3pm at the Citizens Advice offices, Malvern Heights, Enigma Business Park, Malvern WR14 1BF.