Malvern Hills Volunteering
Letters may be sent to Malvern Hills Volunteering, c/o The Worcestershire Hub, Malvern Library, Graham Road, Malvern, WR14 2HU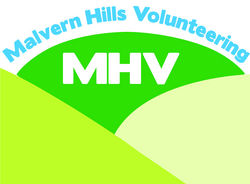 With provision of private interviewing rooms, 'drop-in' sessions run on Wednesday mornings from 9.30am – 12.30pm at Malvern Cube (former Youth Centre), Albert Road North, and Friday mornings between 9.00am and 12.30pm at the Worcestershire Hub, Malvern Library, Graham Road, Malvern.
Members of the public seeking volunteering or organisations' representatives, who are looking for volunteers, are welcome to call. Appointments may be made.
This service helps potential volunteers of all ages to find suitable local roles by putting them in touch with charities and organisations seeking volunteers. The Malvern Hills District has a large number of volunteers and this service is seen as invaluable in supporting local voluntary organisations and their services.
Local volunteering 'opportunities' may be found on the national volunteering website, www.do-it.org.uk.

Show location on a map