Malvern Town Council
28-30 Belle Vue Terrace, Malvern, Worcs, WR14 4PZ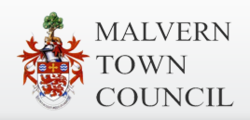 Malvern Town Council was created in 1996 as an autonomous local authority within the meaning of the Local Government Act 1972 and other Acts of Parliament. There are 20 elected members representing the residents of Malvern Town Parish.
We deal with things like allotments, Great Malvern Cemetery, the Neighbourhood Plan, and the upkeep and maintenance of Victoria Park, Rose Bank Gardens, and Dukes Meadow. We're a team of 6 Officers, 8 Operations workers & Groundsmen, and 20 Councillors.
Malvern Town Council may do only that which the law permits it to do. The Council can hold property, enter into contracts, sue and be sued. Whatever action the Council takes must be traceable to an Act of Parliament. All actions taken by the Council must be traceable to an approved resolution. These are contained within the minutes of the Council and its Committees.
The Council has very wide powers to undertake a range of functions. The exercise of these powers is entirely at the discretion of the Council – the only practical limit is resources.
Malvern Town Council sends out three newsletters per year, to keep the community up-to-date with the projects, events, and activities of the Council. Previous newsletters can be downloaded from their website.

Show location on a map