Malvern Town Football Club
Langland Stadium, Langland Avenue, Malvern, WR14 2EQ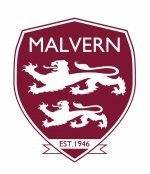 Malvern Town were formed in 1946 and were originally known as Barnards Green
Football Club.
The Club first competed in the Worcester League, but soon progressed to The
Worcester Combination (now known as The Midland Football Combination) for the
1955/56 season and won the Division One title and the Worcestershire Junior Cup.
This was to be their only League Championship but the Club did finish as runners up to the then strong Highgate United team in the 1973/74 season.
In 2014-15 Malvern Town finished 5th and won the Worcestershire Senior Urn beating Highgate United 3-0 at Evesham United Football Club Ground.
Chris Pinder has publicly stated that their ambition is to rebuild the club and the team in readiness for challenging the nxt league title season.

Show location on a map
Related Pages
Little more than a year ago, Chris Pinder never dreamed he might be running a football club. Today he's busy supervising refurbishment work at the ground of Malvern Town Football Club, ahead of the new season. As the club's M...

Read more »