Megan Baker House : Children & Adults services
Megan Baker House, Orchard Lane,
Ledbury, HR8 1BY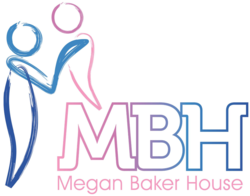 Megan Baker House helps children and adults with a wide range of motor disorders. Last year the charity began working in Ledbury and it's been so successful they're looking at expanding their local services even further.
Based on Orchard Lane at Shaw Healthcare Leadon Bank, they provide specialist services to improve both gross and fine motor control, with clients taught innovative techniques by graduates in the field of conductive education.
There are several classes a week helping people with Parkinson's, stroke, MS, cerebral palsy, DCD (developmental co-ordination disorder, otherwise known as dyspraxia), brain injury and undiagnosed co-ordination difficulties. Everything is tailored to individual needs and so, for example, Parkinson's classes incorporate the movement approach of conductive education alongside work on speech and facial movement, writing and individual daily living skills.
'Ledbury is the perfect place for our work' says the charity's Chief Executive, Lee Gough. 'It has good public transport and motorway links, allowing us to help local people as well as those from further afield. Shaw Healthcare has been very good to us, but we desperately need more space. If anybody knows of anywhere suitable in Ledbury, do please email me via Lee@meganbakerhouse.org.uk .'
Megan Baker House constantly needs to raise funds to continue their work. Local company Bevisol has made them its Charity of the Year, with staff working hard to offer their support. The charity also organises and participates in several fundraisers every year, as well as entering a team in the Mud Bath run around the Eastnor Estate.
You can read more about their work on their website

Show location on a map