Severn Voices Chamber Choir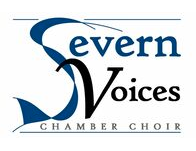 Severn Voices is a Malvern-based chamber choir whose members are predominantly experienced choral singers. The choir enjoys singing a diverse and challenging repertoire from some of the most beautiful classics to new works by living composers.
Severn Voices rehearses weekly at the Beauchamp Community, Malvern.
Each year the choir performs a number of concerts at venues in the area of the Severn Valley. Visit our website to view our current programme.
Please email us if you would like to join the choir or are interested in booking us for your event.