Side by Side Bereavement Cafe
Meeting at The Railway Inn, Wells Road. WR14 4PA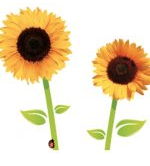 Meeting on Mondays from 10.30am to Midday
Offering mutual support and friendship with others who have also been bereaved.
We offer post-funeral visiting and support to all – irrespective of an individual's beliefs.
Our service is free and confidential.
The Bereavement Support Team are trained, supervised and Disclosure and Barring Service checked.
Our "Side by Side" Coffee Mornings are informal events and offer mutual support and friendship with others who have been bereaved. Our aim is to support each other through the grieving process, making sense of the bewildering array of responses that can be experienced following bereavement. The Coffee Mornings enable us to share what we are feeling over tea or coffee, this can help lessen the sense of isolation as we journey together "Side by Side" on the way forward.
You are welcome to just turn up to our coffee mornings – many come along on their own – and there is no need to book. Alternatively, please do feel free to invite a friend or family member to come with you.
Coping with the pain and heartache of a close bereavement is always difficult – not least when it's accompanied by a sense of loneliness and a feeling that no one understands. We want to help those who are living with loss to discover hope for the future, and the strength to rebuild their lives and the lives of their families.
For further details contact the St Andrew's and All Saints Church Office.

Show location on a map