Stars in the Sky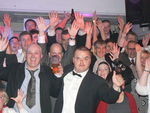 To join you have to: Have a disability, live in Worcestershire, be 18 or over.
We enjoy discos, meals out, theatre trips, karaoke & speed dating events.
Membership costs approx £30 per year and includes invitations to all Stars in the Sky (Worcestershire) events as well as workshops and a regular newsletter.
Contact us for information and an application form.