The ELY Memorial Fund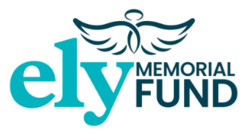 The Charity was set up in memory of Emma Louise Young (E.L.Y.). Emma tragically lost her life in a road traffic collision. She was just 23 and our only daughter.
We set up the fund in March 2011 with the objective to relieve financial hardship for families within the County if their son or daughter, between the age of 17 to 25, is tragically killed in a road traffic collision.
We provide a condolence gift to contribute towards the funeral costs so a family can mourn and arrange their child's funeral without the added stress and financial burden. We also provide help and support through other groups, such as looking into life insurance, will writing and emotional support for victims of road traffic collisions.
Our other objective is to support young people across the county to become safer drivers, educating them in road safety to help reduce road collisions involving young drivers.
The E.L.Y. Memorial Fund was set up as a Charitable Company on the 13th August 2012, registered charity no. 1148535.

Show location on a map