The Friends of Priory Park (FOPP)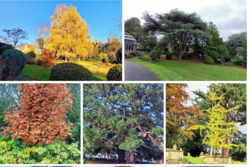 FOPP are pleased to work alongside the Council and other groups, helping to attract funding for park improvement. A small group of dedicated volunteers who get things done! Practical activities include working with the Council to help with bulb planting and developing a wildflower area. We meet at the park on a Monday afternoon.
New members are always welcome. Interested in learning more or joining us? please email us or get in touch via facebook.