The National Youth Advocacy Service (NYAS)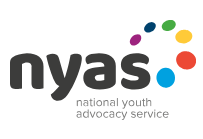 Are you that special volunteer? Do you have a little time and commitment to give? The National Youth Advocacy Service (NYAS) is urgently in need of new volunteers locally. Known as Independent Visitors, volunteers give their time to befriending and mentoring children and young people. Over time, these Independent Visitors become positive role models and help to build long term, safe and trusting relationships that help young people achieve a more positive future.
Volunteers of all ages and from all walks of life are welcomed, the main requirement is for a minimum commitment of two years. If you'd like to make a difference to a child's life, you can contact the NYAS local co-ordinator Diana Harding on 07436 818827 or via email at diana.harding@nyas.net.
You can read more about the service at www.nyas.net or find NYAS on facebook and twitter.