Worcester Speakers, Toastmasters International
Worcester Group Training Association, Great Western Business Park, McKenzie Way, Worcester, WR4 9GN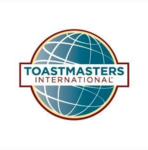 A brand new branch of an international speakers organisation has been set up in Worcester city centre at a purpose built training skills centre.
The club is a branch of Toastmasters International and has been developed to give you the skills and confidence you need to effectively express yourself in any life situation. Whether you are a professional, student, stay-at-home parent or retired, Toastmasters is the most efficient, enjoyable and affordable way of gaining communication skills you need throughout your life.
Our wide network of clubs and their learn-by-doing programme are sure to help you become a better speaker and leader set at your own pace to build your specific skills.

Here are just some of the benefits of joining Toastmasters:
• Regular and constructive feedback from others as you practice organising your thoughts and presenting them clearly
• Access to a wealth of educational materials and resources on public speaking, listening skills and effective communication in conferences and meetings.
Come along to our next meeting to find out more and see it in action. Guests are most welcome and can attend as many times as they like.
The club meets on the first and third Mondays of each month - 7.15pm for 7.30pm of each month in Worcester city centre at Worcester Group Training Association.
Everyone is welcome to come along and find out just what it's all about.

Show location on a map