All About Work Experience Blog 2012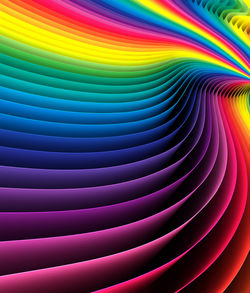 Hello everyone!
My name is Helen, I am 15 years old and over the past week I have been doing my work experience here at 'All About' magazines. I go to The Bishop of Hereford's Bluecoat School and they couldn't find me a placement for journalism, which was surprising, so I was contemplating doing something I wasn't so passionate about, when 'All About West of the Hills' came through my door and that's how I found myself here, on my last day, writing about my experience.
On my first day I was quite nervous (even though I had met Sascha before). It was a whole different environment than what I am used to, so I arrived around 5 minutes early (as you do when you are nervous) and being early continued throughout the week, to the point that I'd do a lap around the 'block' (as Americans call it) and still be there early! Well, nothing wrong with a bit of eagerness, hey?
Of course, there has been paperwork. I've never liked it, and this week has proved a slight exception to my dislike. The first day was filling out forms in my Work Experience Booklet - why I need to fill in a Health& Safety Quiz I'll never be sure - and writing who I was, where I was working... kind of like I am now!
A lot of younger people spend their time online nowadays, so I'm happy to be in front of a computer again! I have added events, changed colours and been let into the organised mess that lies behind every website. Most recently I have added a schools section, (which won't be available for you to see yet as it isn't complete) but was fun to write as I enjoy writing and it was a subject that I know a lot about.
Today I went with Sascha to a Business Breakfast (for small businesses) where they basically eat delicious breakfast... and of course share what they've been doing recently, they bring products to share, they help people with any problems they might be having and it's also a place for casual chats between friends!
I have learnt a lot over the past week, from why you would start your own business to how to edit a website to how one phone call can change the following days completely (Mr Magnet Man, I'm looking at you) and that using another business to promote yours without asking is called canvassing. I have had so much fun over this past week, it's been amazing!
Thanks to Sascha for letting me come in and teaching me the ropes, thanks to Hannah for helping me and teaching me whilst Sascha was out and thank you to the rest of the team who I sadly never got to meet, without whom this magazine wouldn't be the amazing one that it is!
By Helen Joules :)