Beacon Camera Club
Meets at The Malvern Vale Community Centre, Swinyard Road, Malvern WR14 1GU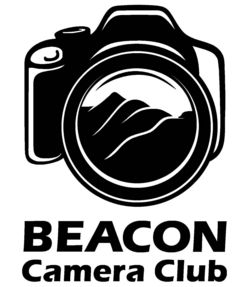 We currently have over 135 members who have widely varying photographic interests and skills. The Club's programme of events is broad and stimulating, with presentations by 'names' in the photographic world, practical club nights, tuition, outings to photogenic locations or events, and photographic competitions both amongst the Club's membership and also against other camera clubs both in the U.K. and overseas. Addionally we have 8 Special Interest Groups to cater for specific genres of photography - these groups meet at times other than the main club night. Our Beginners' and Improvers' group offers 20 nights of tuition in photography at no extra cost to the club subscription.

There is a busy internet-based members' forum, where members can ask questions, show and critique work, or simply chat about some club or photographic matter.

Subscriptions: Full membership: £50, Joint: £90, Student: £5, Forum only: £10, Trial membership £3 per meeting.
Meet: weekly all year (not Christmas week, or last 2 weeks of August) on Thursdays at 7.30pm.

Show location on a map
Related Pages
The winner of Malvern's first Outdoor Photographic Exhibition is this amazing photograph of a fox, taken by Carl Day. A series of pictures were on display in the town centre through the summer and autumn, with the public ...

Read more »